It can be tough trying to figure out how much it might cost to get t-shirts printed and what the fulfillment cost might be. At Printaura our goal is to make it really easy to get sell t-shirts.
We created t-shirt fulfillment quote wizard that lets you get an idea of the cost within a minute. Simply choose a t-shirt and its color, select whether you want one or two sides of the shirt printed, enter the quantity, let us know where it is going, and choose your branding options.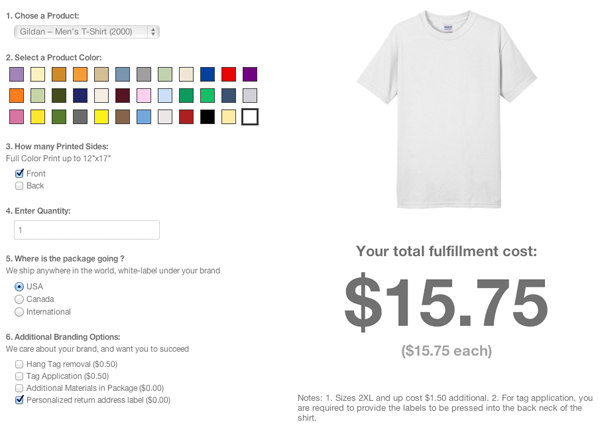 Give the pricing wizard a try and let us know what you think.