Sell Merchandise On Bigcommerce with the "BigCommerce Printaura App"
---
We print and ship your t-shirt orders under YOUR BRAND.
Bigcommerce allows the artisanal dream to survive and thrive. Because of their dedication to items that are unique, distinct, and highly crafted, Bigcommerce is a great marketplace to present your works of art to the world. Thanks to recent changes in Bigcommerce's rules, it has never been easier for any seller to leverage the Bigcommerce platform to sell branded apparel and merchandise. Our Bigcommerce Printaura app has 100% t-shirt fulfillment integration.
Printaura frees you up to design amazing t-shirts. Here's how you can do it:
Add the Printaura Bigcommerce app for instant print-on-demand fulfillment of t-shirts and more. You only pay for orders when customers purchase your products.
create your designs and make mockups of your products
sell your products in your Bigcommerce store
we take care of the rest!
Get setup in just a few minutes today and start selling t-shirts. Register with Printaura to start building your brand.
About Bigcommerce
---
The leading ecommerce website builder
The powerful ecommerce software gives you all the features you need to build an online store, but BigCommerce is much more than a website builder. We give you the tools to streamline your online business so you can focus on what you do best — selling.
Powered by trust:
Bigcommerce is built on WordPress, the software that runs 26% of the web. Regularly audited by Sucuri, an industry leader in security, you're in good hands.
Content at the core:
Working on top of the world's most popular content management system, Bigcommerce seamlessly integrates commerce with content. Everything you need is in one place.
A modular system:
Bigcommerce is kept lean so you can add just the options you want. It's also made to work alongside your favorite WordPress plugins, so you can keep the features you already love.
Sell anything:
From physical products and digital downloads to subscriptions, content and even appointments, you can sell anything with Bigcommerce.
No limits:
Bigcommerce is entirely open source, which means you can modify and customize anything and everything. Because you have complete control, you can add unlimited products and users, and take unlimited orders.
Worldwide community:
Bigcommerce stores and developers come from all over the world - from Norway to South Africa, from Canada to Japan.
Why We're Different
---
Your Brand is Important! High Quality Full Color T-Shirt Printing - No Minimums!
We use top of the line Kornit printers that can print the full CMYK spectrum of colors on both light and dark garments. Lots of options for extra branding of your products including your business name on the outside of the package, your logo and custom message on the packing slip as well as a premium neck label application service.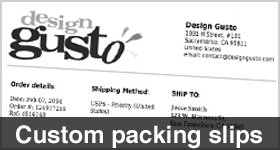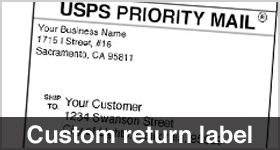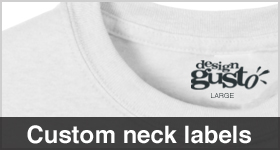 Connect To Bigcommerce
---
1. Install the Bigcommerce App
Once you have an account with Printaura and Bigcommerce you can get setup setup in 5 minutes.
2. Add Products To Your Store
Choose from 100+ different products that we offer and add products to your Bigcommerce store. You can specify colors, prices, titles, descriptions, categories and more!
Use our product photos to create mockup images to display in your store.
3. We print/ship your orders
When you get an order with a Printaura product the order is automatically sent to Printaura. We will bill your account and then print/ship it under YOUR BRAND within 3-5 business days . The package will be shipped with your business name on the return label and a custom packing slip featuring your logo.
Pay When You Sell
---
With Printaura, there are no minimums, high quality direct to garment printing and tons of branding options.