Sell Merchandise On Etsy
---
We print and ship your t-shirt orders under YOUR BRAND.
Etsy allows the artisanal dream to survive and thrive. Because of their dedication to items that are unique, distinct, and highly crafted, Etsy is a great marketplace to present your works of art to the world. Thanks to recent changes in Etsy's rules, it has never been easier for any seller to leverage the Etsy platform to Sell Merchandise On Etsy and also sell branded apparel. Our Etsy app has 100% t-shirt fulfillment integration.
Printaura frees you up to design amazing t-shirts. Here's how you can do it:
Add the Printaura Etsy app for instant print on demand fulfillment of t-shirts and more. You only pay for orders when customers purchase your products.
create your designs and make mockups of your products
sell your products in your Etsy store
we take care of the rest!
Get setup in just a few minutes today and start selling t-shirts. Register with Printaura to start building your brand.
About Etsy
---
Keep Commerce Human
Etsy is the global marketplace for unique and creative goods. It's home to a universe of special, extraordinary items, from unique handcrafted pieces to vintage treasures.
In a time of increasing automation, it's our mission to keep human connection at the heart of commerce. That's why we built a place where creativity lives and thrives because it's powered by people. We help our community of sellers turn their ideas into successful businesses. Our platform connects them with millions of buyers looking for an alternative—something special with a human touch, for those moments in life that deserve imagination.
As a company, we strive to lead with our guiding principles and to help spread ideas of sustainability and responsibility whose impact can reach far beyond our own business.
Etsy Policy Terms Of Use
The term 'Etsy' is a trademark of Etsy, Inc. This application uses the Etsy API but is not endorsed or certified by Etsy, Inc.
At Etsy, sellers may work with a production partner or manufacturer to help produce handmade items. However, it is important that all of your products are designed by you, the seller, and meet Etsy's requirements for handmade items.
Etsy requires sellers to be transparent about how their items are being made. This means that sellers must disclose their production partners during the listing process of the items.
Etsy does not offer pre-approval of shops, listings, or production partners. However, production partner disclosures are reviewed by members of Etsy's Trust & Safety team, who will reach out to you directly via email if any additional information is needed based on the details you've provided.
You can read more about Etsy's policies on production partners here.
You can review Etsy's Manufacturing Policy in full here.
Why We're Different
---
Your Brand is Important! High Quality Full Color T-Shirt Printing - No Minimums!
We use top of the line Kornit printers that can print the full CMYK spectrum of colors on both light and dark garments. Lots of options for extra branding of your products including your business name on the outside of the package, your logo and custom message on the packing slip as well as a premium neck label application service.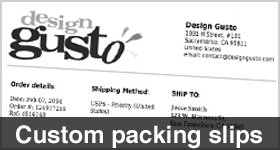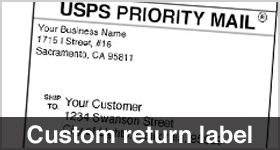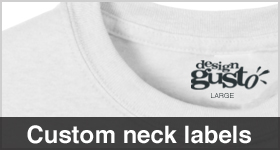 Connect To Etsy
---
1. Install the Etsy App
Once you have an account with Printaura and Etsy you can get setup setup in 5 minutes.
2. Add Products To Your Store
Choose from 100+ different products that we offer and add products to your Etsy store. You can specify colors, prices, titles, descriptions, categories and more!
Use our product photos to create mockup images to display in your store.
3. We print/ship your orders
When you get an order with a Printaura product the order is automatically sent to Printaura. We will bill your account and then print/ship it under YOUR BRAND within 3-5 business days . The package will be shipped with your business name on the return label and a custom packing slip featuring your logo.
Pay When You Sell
---
With Printaura, there are no minimums, high quality direct to garment printing and tons of branding options.