We just beta released a new image specs wizard to help test the quality of t-shirt graphics before submitting them with orders.  Submitting incorrectly sized orders causes delays in your orders and is completely preventable.  A correctly sized image for printing on a t-shirt with DTG is a 150-300 DPI transparent PNG file that is up to 12"x17". The tool will let you know your image file size, pixel dimensions, document size (which is really the size it will get printed at), and the resolution. We have included a few screenshots of the tool in action and you can always try it yourself.
In the first example, the pixel dimensions might be okay in isolation from other elements but with the current low resolution and the high document size it needs to be adjusted before being uploaded.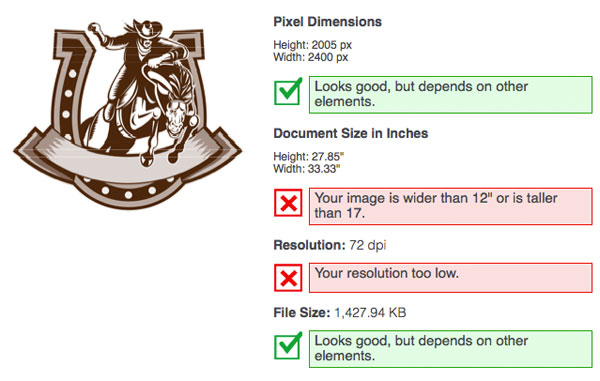 In the second example, the file meets all parameters for a well sized image for printing on t-shirts.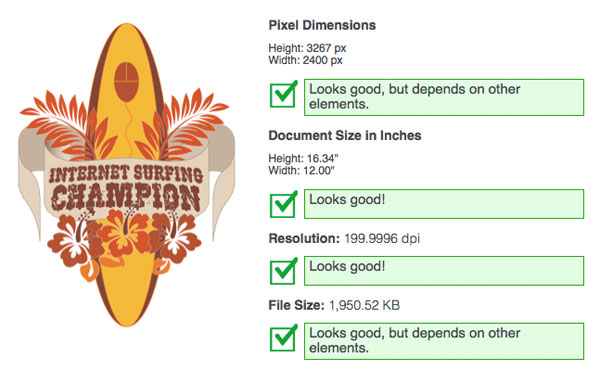 The tool is v1 and will have more features in the future. Have a try by visiting the image specs wizard and let us know if you have any questions or feedback on the tool.