Below are some options to get vector art that can be used on t-shirts. There is an abundance of art and even vector art but many businesses have very restrictive licenses. The ones we have listed are t-shirt friendly vector sites. We also have a collection of vector t-shirt designs.

Arsenal
Arsenal is a powerhouse of design creation. They have quite a few vector elements to use when designing t-shirts.



Rival Art
Rival Art specializes in sports and mascot art. Get any of their designs in vector. They offer pay as you go or credit packs.



You Graph
You Graph has a blend of art and t-shirt designs ready for download. One design is $25 but if you buy a plan the prices go way down.



Great Dane Graphics
A lot of variety of designs that have art ready to be printed on t-shirts. Individual files are about $35 each but you can buy entire collections for around $300 with tons of images.



T-Shirt Factory
They have a few vector sets at T-Shirt Factory across a variety of topics but mostly on the dark side.


 More Art (Not all vector)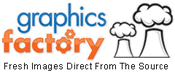 Graphics Factory
Lots of clipart type images. Not too fancy but the elements can be used in design. For only $29.95 for unlimited images it is a pretty good deal.


Vector-Images.com
Wide range of vector t-shirt clipart to use sold as individual downloads or in bundles.