Artwork File Requirements
Download our Embroidery Templates
Guide to setup artwork for embroidery digitizing

Embroidery Styles
Embroidery can be done in two different visual styles. These two types can be used in the same design but you must specify which element is using which style when your artwork is digitized.
Flat Embroidery. Basic embroidery with that is flat except the thickness of the thread.
3D Puff Embroidery. This is a technique of adding an embroidery foam into your design which makes your design stand up or "puff". Designs that use puff needs a certain width to look good. The preferred width for puff is between 1/4" and 1/2". When having your artwork digitizing it is important to tell the digitizer which areas will be 3D and which will be flat as it is set in the file. 3D Puff will use about 2X the amount of stitches as flat embroidery.
Line/3D Puff/Outline Requirements
Minimum letter height: 1/4" (about 20-22 point font)
Minimum thickness of 3D puff: 1/4"
Maximum thickness of 3D puff: 1/2"
Minimum text height with outline: 1/2"
Minimum color outline: 1.5MM/4pt
Colors
When doing embroidery please make sure your art is limited to the following colors: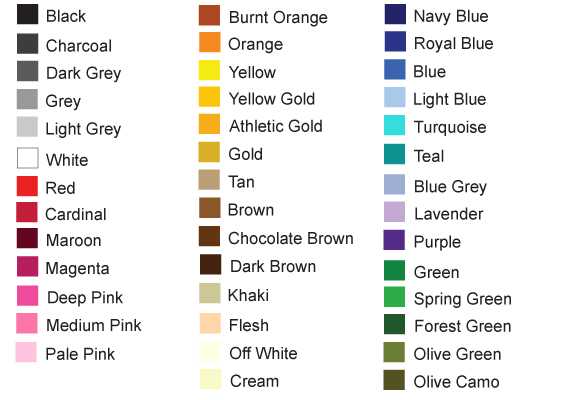 Allowed File Types
Embroidery Size
We are unable to resize the artwork in DST files and so you must provide the files at the exact size it should be embroidered.
Digitizing
All files for embroidery need to be digitized. This is the process of converting the artwork into commands that can be read by an embroidery machine.  You can get your own files digitized or submit a request for us to do it for $10. We require a DST file type for all embroidery and as mentioned above we have a 10K stitch limit on all hats. Vector art is recommended but if you just have raster it will work if it is high enough resolution (i.e. 300DPI). When supplying the art make sure that all fonts are converted to shapes/outlined/rasterized so we don't need the font when we open the file.
Do I need to re-digitize if I want to change colors? No, just supply a clear mockup file and we can change the thread colors without needing to re-digitize a file.
Do I need a separate file digitized for the brimmed hat vs beanie? You do if you want them at different sizes.
Stitch Limitations
The max amount of stitches for embroidery on hats is currently 10,000 stitches. Stitch count is the number of stitches it will take to replicate your artwork. Text on a hat at 5"x2" is plenty enough stitches but doing a full color 5"x2" filled in completely would be way too many stitches for our service.
How to estimate embroidery stitch counts
Download the grid below and place your image on top of the file. Count the number of boxes your design fills and find the number in the chart. This is just an estimate to help you make sure your art is less than 10,000 stitches which is our maximum stitch out at this time.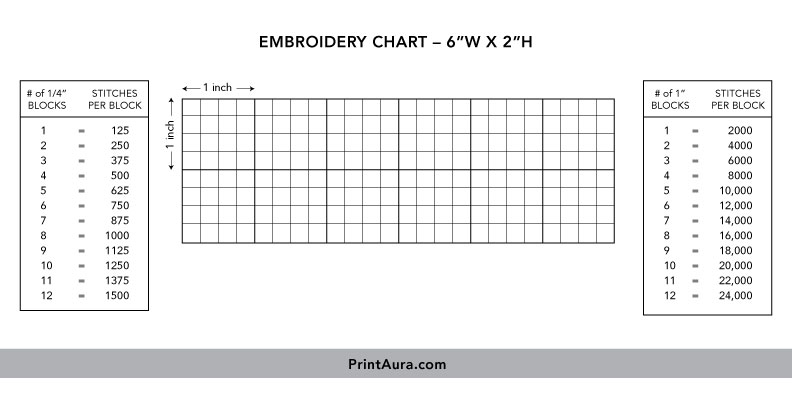 1 solid square inch of embroidery = 2000 stitches
1 solid square of 1/4 inch of embroidery = 125 stitches
Colors and artwork details will impact the number of stitches above.
Straight lines under logos take around 200 extra stitches per inch.
Outlines will add 3X the amount of stitches.
3D Puff will add 2X the amount of stitches
Examples of stitch counts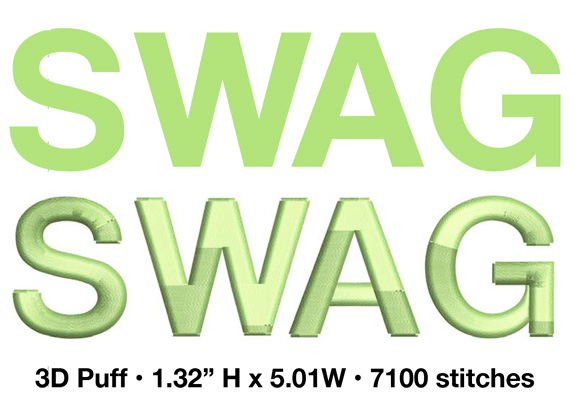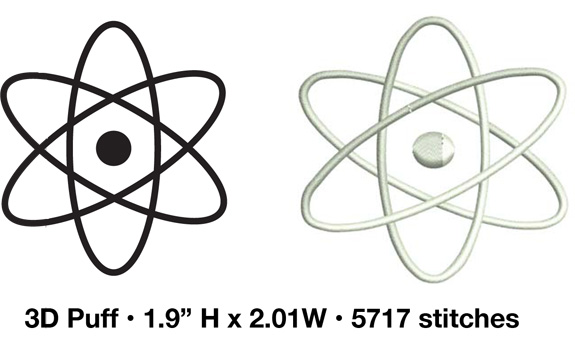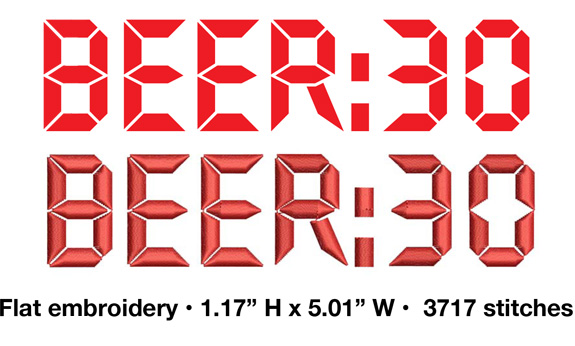 Artwork No-Nos
Shadows, color gradients or shading increases the complexity and is not recommended through our service.
Letters that are too small or certain fonts, such as those in serifs (small points or thin lines at the ends of the letters i.e. Times Roman), do not embroider well as the lines are too small.
Letters with excessive outlines or on letters that are less than 1/2" high.
Fonts below 20PT lose the unique features.
How to order

Our embroidery service is on-demand and requires no minimum order but does require a few more steps to get setup because it requires specially digitized files for embroidery.
Step 1: Setup your art file. See Artwork Requirements tab.
Step 2: Email support your art in the template.
Step 4: If your artwork works for embroidery Printaura will request $10 per file to prepare your artwork for embroidery.
Step 5: After payment Printaura will digitize your files and activate hats in your account.