Add Printaura As Your Production Partner
Before your install our Etsy Integration, you need to set up your Etsy store and select Printaura as a production partner. You can do this in 5 easy steps, as outlined below.
Step One

Step Two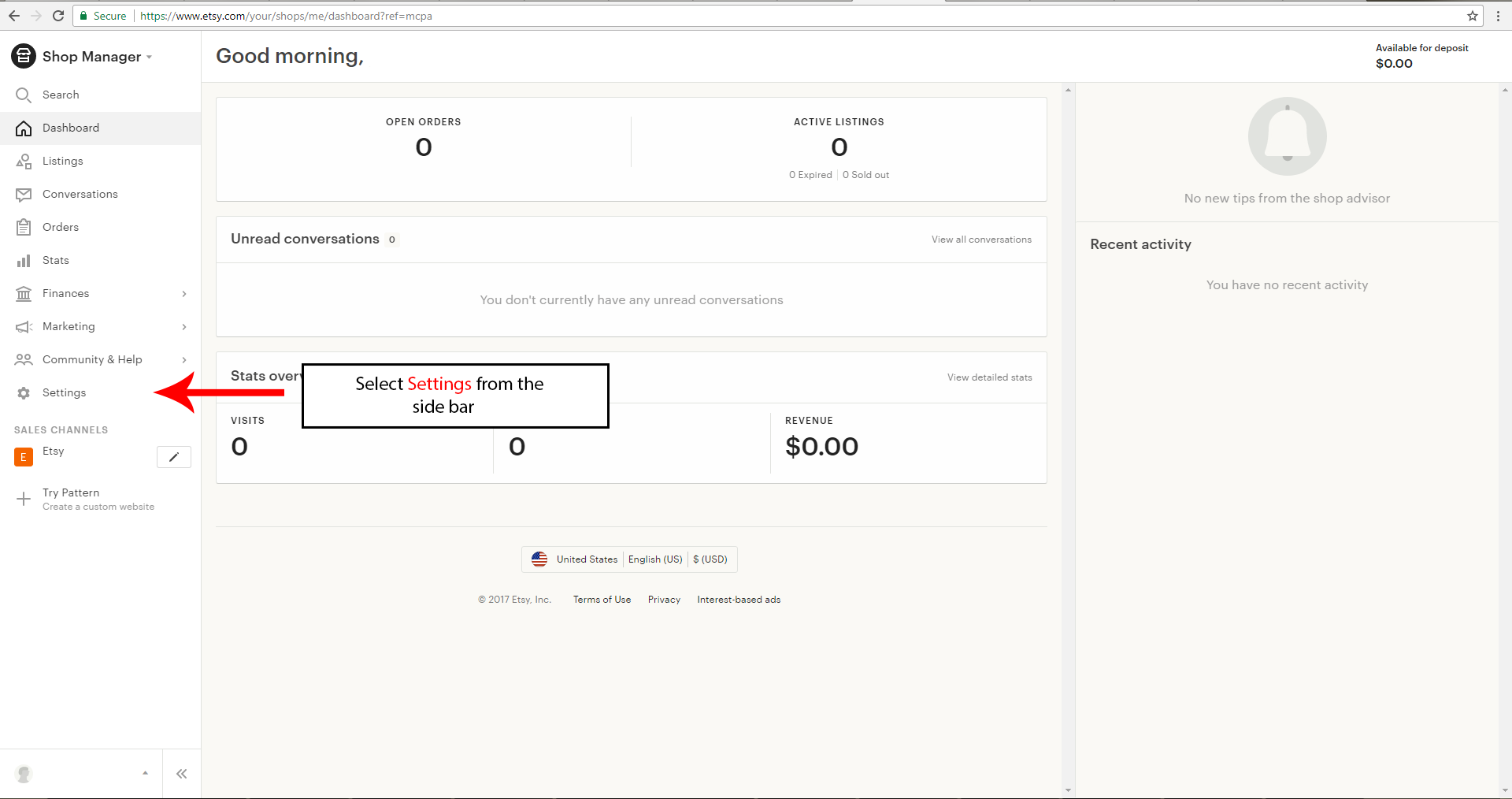 Step Three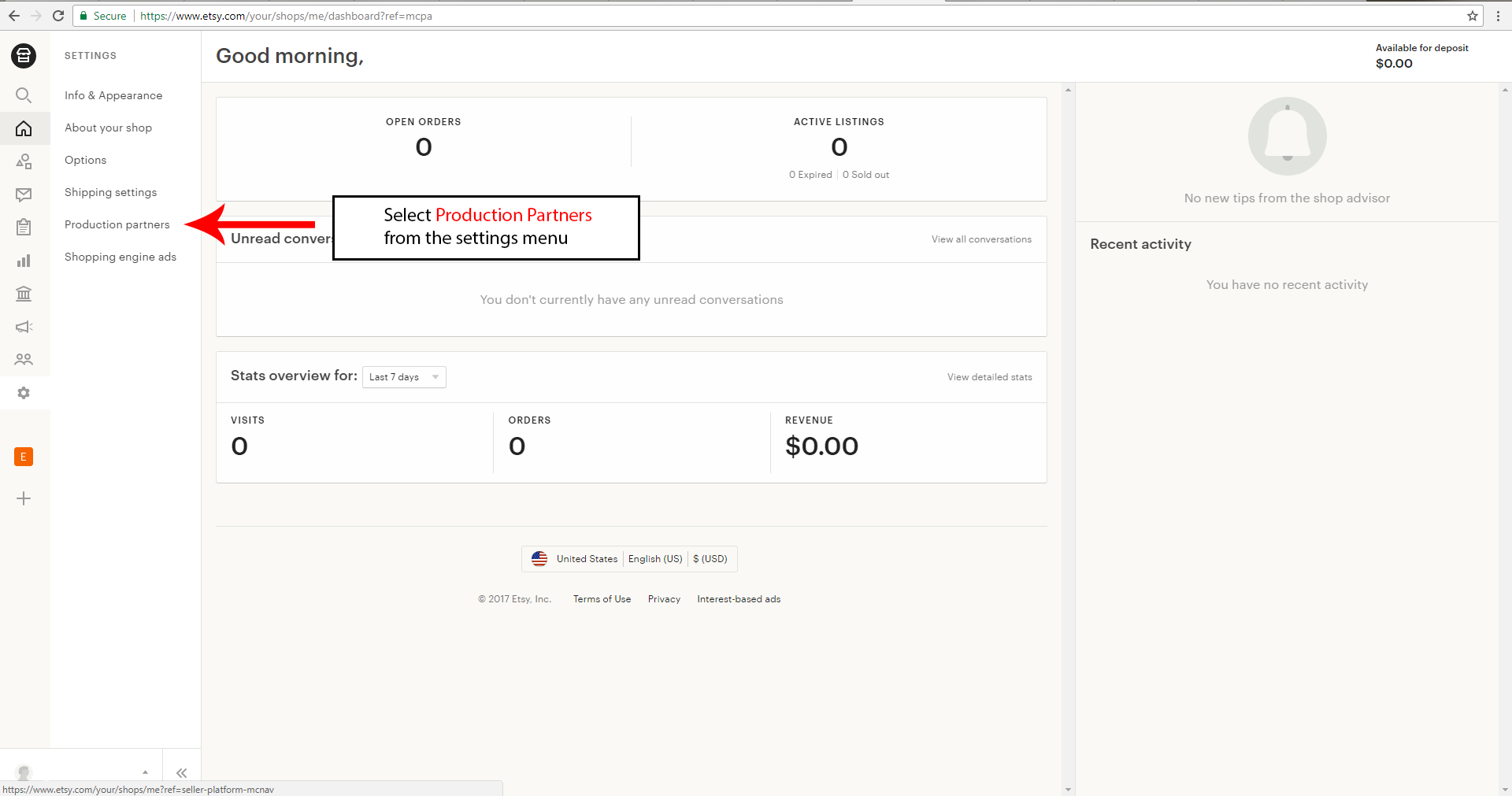 Step Four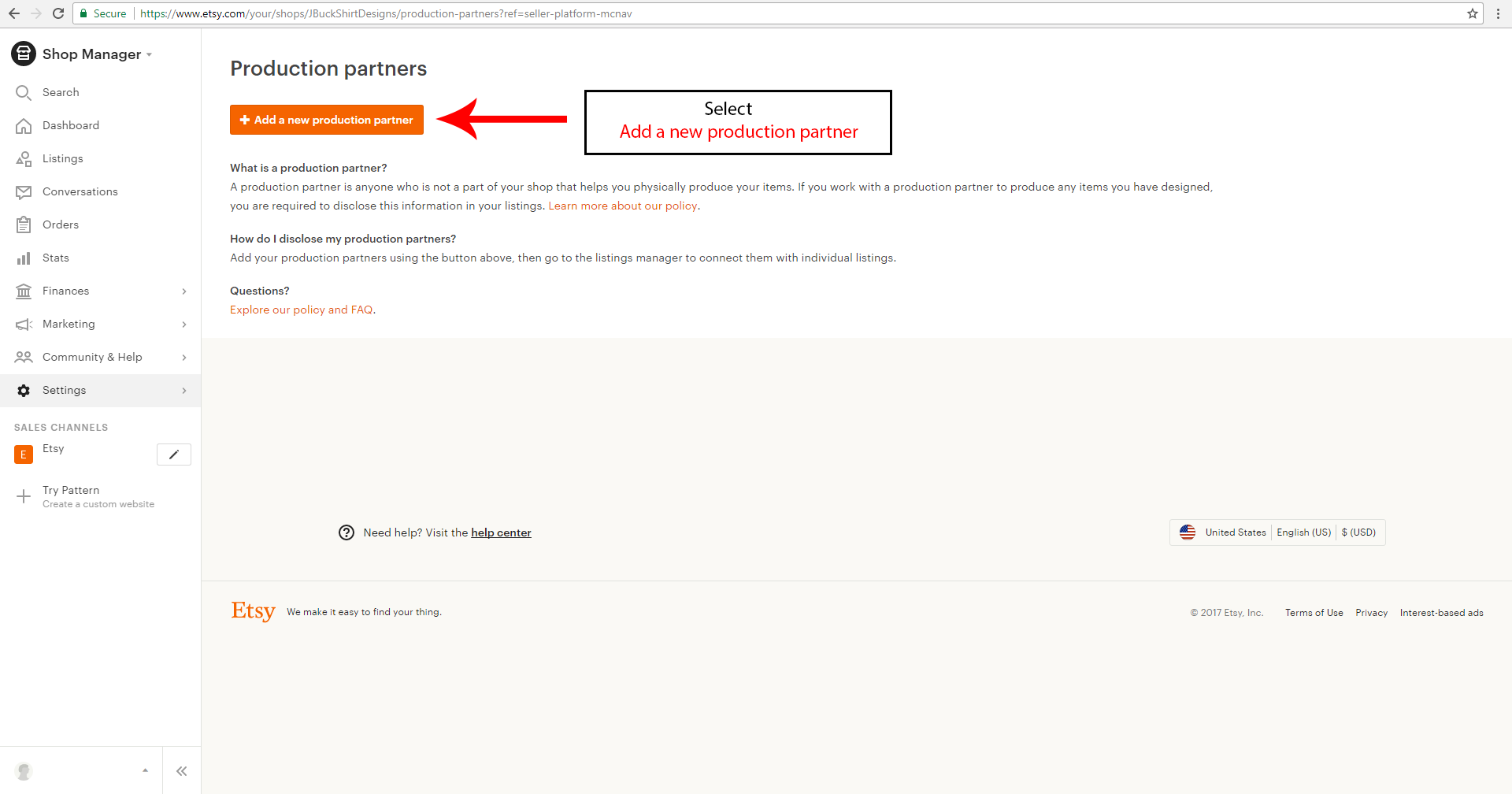 Step Five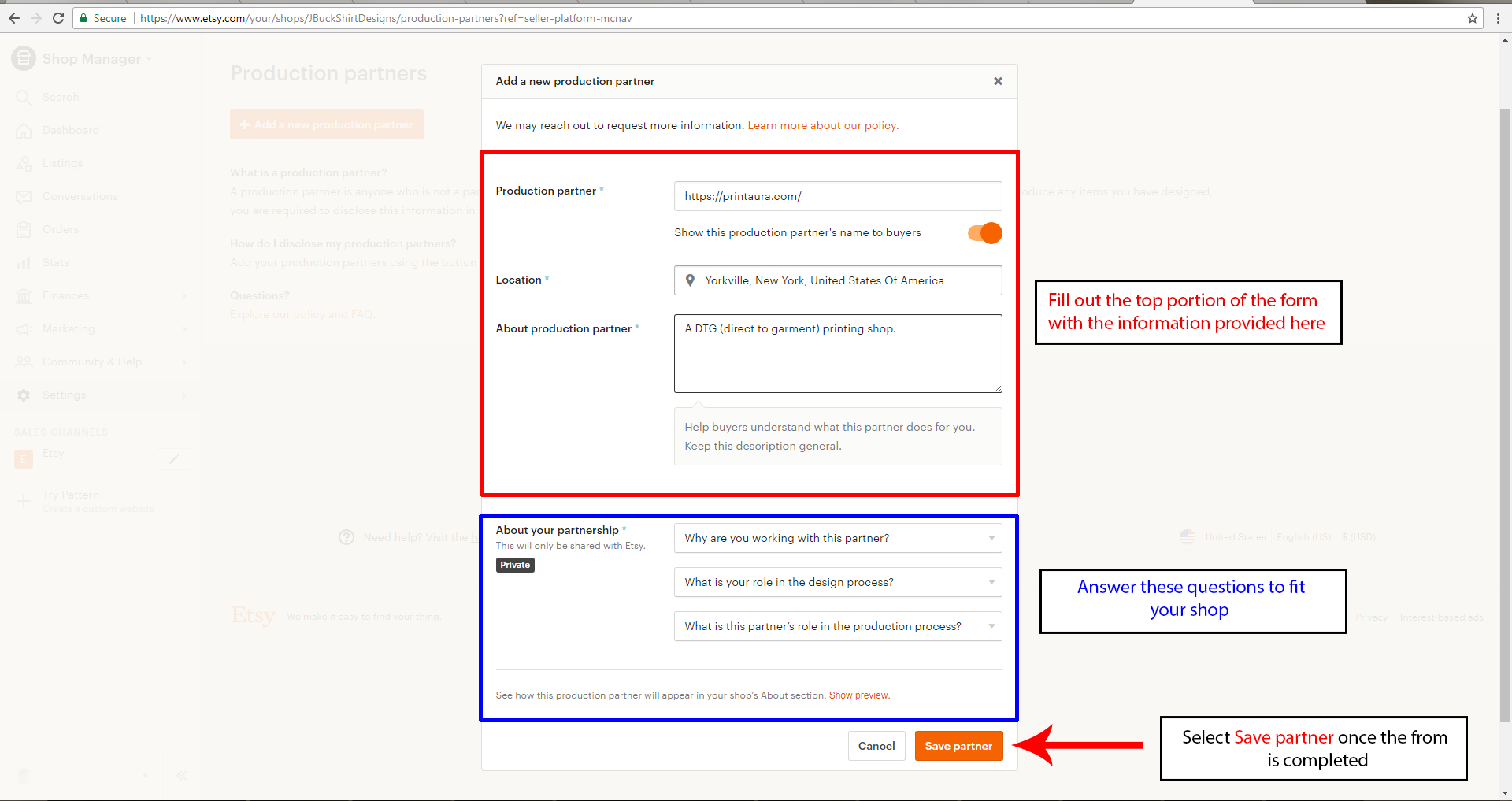 Congrats! You're Ready To Install The Etsy Integration
Once these steps have been completed please follow the link below to install the Etsy integration.